INDONESIAN EDUCATION
Indonesia is a country with 242 Million people, about the same as the USA when chiropractic hit 100 years old, but in 1995 there was only one DC in the entire country (in Bali). Ten years later and there are about 10 practicing DCs in Indonesia and grass roots efforts are finding receptive ears in the government to formalize registration of all chiropractors. One prominent government representative has pledged his support to starting a college and the CDC has been brought in to help draft the program.
According to estimates, when we look at the existing population that can afford chiropractic services, there is room for 4,600 DCs in Indonesia. It took 15 years to get up to 10 DCs and, unless there is a local culturally appropriate chiropractic college, growth will continue to be nominal, with many chiropractors coming and going, yielding small net increases.
The current focus areas are listed here to the right.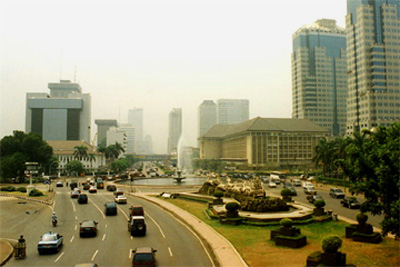 FOCUS AREAS
Finalizing licensing regulations for registration
Developing peer review guidelines: "self-regulation"
Consulting on DC school developments
Selecting appropriate curriculum (s)
Helping to get the Indonesian Chiropractors Association functional
Create unity with tolerance for differences
Regular chiropractic student orientations
See some short-term missions get going in safe remote areas
Chiropractors interested in Indonesia can reference our Indonesian Page for contact information.